Get to Know: Heather Kloeker-Webster
Meet alumna Heather Kloeker-Webster, interim Threat Assessment and Management coordinator, and learn about her important role in keeping the University safe, her dedication to being a Niner and how she spends her spare time.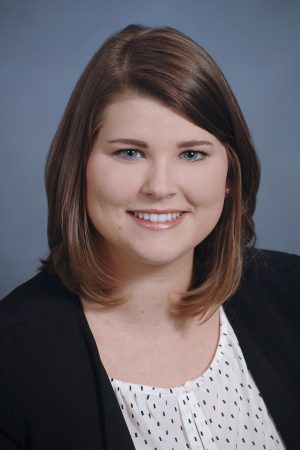 What is the Office of Threat Assessment and Management and what is your role?
The Office of Threat Assessment and Management is a new office in Safety and Security that aims to identify, investigate, assess and manage individuals of concern within the UNC Charlotte community who are demonstrating concerning behaviors or warning signs that indicate they may pose a threat to or commit an act of violent behavior against members of the University community.
I currently serve as the interim Threat Assessment and Management coordinator. The Office of Threat Assessment and Management and my role were established in August 2022 to centralize behavioral threat assessment for the University.
What does your typical workday look like?
My work days vary given what situations are taking priority at any given moment. However, most days start by reviewing any new reports or information that were submitted. My role involves coordinating and meeting with persons of concern and those who may be impacted by concerning behaviors to gather information and learn more about their experiences. Due to the multidisciplinary nature of threat assessment, I also spend time conferring with and updating campus partners regarding new and ongoing cases. Lastly, much of my day involves administrative tasks to maintain accurate records and documentation of threat assessment related processes.
What drew you to this field of work and what motivates you to continue each day?
I was drawn to the field of threat assessment in 2015 because it built on my existing skill set from working with student discipline processes. I took a deeper dive into threat assessment while completing my dissertation, "Competency Identification for Threat Assessment and Management Teams: A Modified Delphi Study," which focused on threat assessment within the higher education context, specifically within the UNC System.
I keep coming back to this type of work because I see the value and positive impact that threat assessment can have to help keep our community safe. When the threat assessment and management process is well-informed and done thoroughly, it can be one of the most effective ways at preventing acts of targeted violence.
What is the most challenging part of your job? Most rewarding?
The most challenging part of my role can be having to rethink and re-evaluate intervention strategies with individuals when they refuse to engage with a specific resource referral, situational factors change or a strategy does not play out the way our team intended. In those instances, we reassess options that may be more effective for the individual.
The most rewarding part of my role is to see the positive behavioral changes in the individuals that have been involved in the threat assessment process. Threat assessment is an ongoing process, meaning some individuals will have interactions with myself and/or Campus Behavioral Intervention team members for an extended period of time. Being able to see the long term impacts of successful intervention strategies is very rewarding.
How else have you been part of the Charlotte community?
Prior to my current role, I worked for seven years as an assistant director of Student Accountability and Conflict Resolution, within the Dean of Students Office. Additionally, I earned my Bachelor of Art from UNC Charlotte in 2011. My Niner Pride is deep!
Describe a recent accomplishment that you are most proud of completing.
In June, I passed the rigorous exam to become a Certified Threat Manager through the Association of Threat Assessment Professionals.
What is your favorite place on campus and why?
My favorite place on campus is the Popp Martin Student Union. Walking through the Union, you feel the energy of campus! When the fall semester starts, the hustle and bustle of the Union is unmatched.
What is something you like to do in your spare time?
In my spare time, I love to socialize and plan events for my family and friends. Some of my favorite events that we have hosted over the years included Friendsgiving, a spring themed brunch with a build-your-own shrimp and grits bar, and a New Year's Eve party (which my toddler lovingly referred to as a "Balloon Party").
What is a fun fact others may not know about you?
I love to travel and explore new places! During my undergrad, I studied abroad in Costa Rica for a summer. The experience of living abroad, even for a few months, helped shape my appreciation of and desire to learn about other cultures. I have only been out of the country a couple of times; but my goal is to use my passport every few years.