Business Affairs Strategic Plan
Division of Business Affairs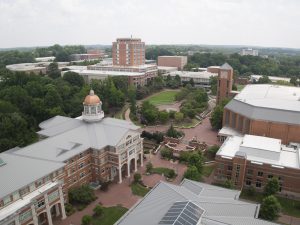 The Division of Business Affairs Strategic Plan outlines a comprehensive ten-year strategy for the division that compliments the UNC Charlotte Strategic Plan:
Shaping What's Next.
Our Mission
To facilitate University student and employee success through excellent service and support.
Our Division Culture
Excellence, Responsibility and Trust
Customer-centric
Excitement for the Job
Acceptance and Inclusion
Opportunity and Development
Goal 1
Ensure the University remains a great place to work.
Goal 2
Keep tuition and fees affordable for students.
Goal 3
Provide efficient operations and excellent customer service.
Goal 4
Foster a division and campus of diversity, inclusion and community.