About the Associate Vice Chancellor
Rich Steele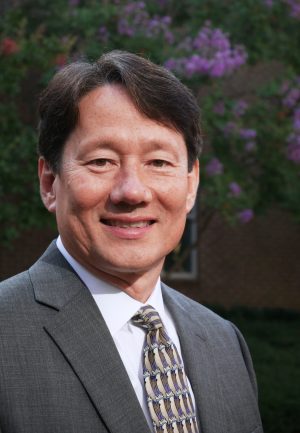 Rich Steele assumed the role of associate vice chancellor for facilities management on March 1, 2022, after serving in an interim capacity since August 2021. Steele also served as the associate vice chancellor of business services from July 2019 through December 2021, splitting roles to serve both areas from August through December 2021.
In this role, Steele leads more than 400 employees in planning, building, operating and maintaining the University's buildings and land.
Prior to joining UNC Charlotte, Steele served the Georgia Institute of Technology at Georgia Tech for 31 years, working from an associate program director for entertainment for the student center to senior director of auxiliary services. He also served as the interim associate vice chancellor for campus enterprises at N.C. State University.
Steele holds a bachelor's degree in chemical engineering from Georgia Tech. A Certified Auxiliary Services Professional (CASP), he also holds certifications in business management and customer service.
Contact Information
Phone: 704-687-0514
Email: Rich.Steele@charlotte.edu