Get to Know: Shane Livingston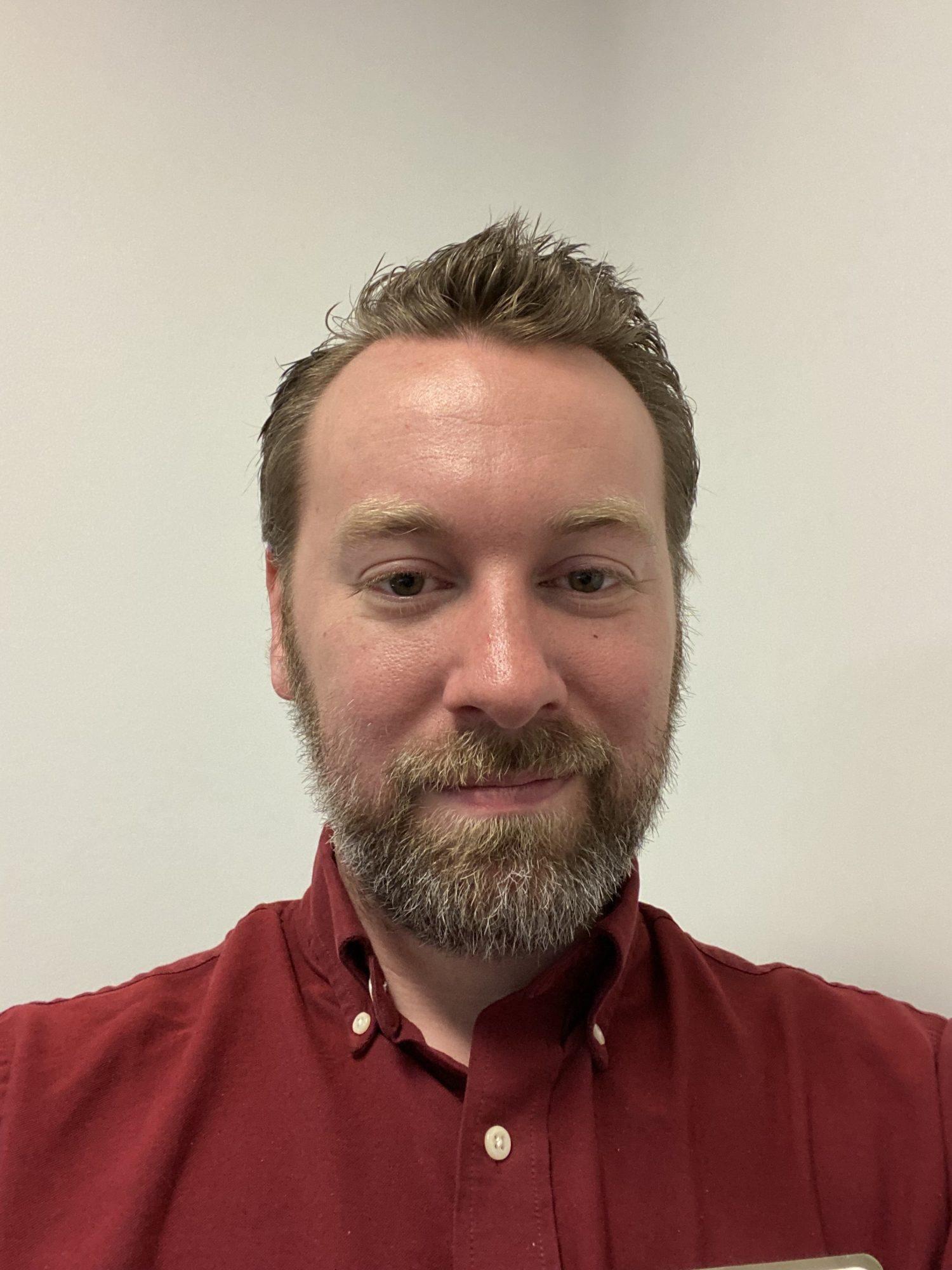 Shane Livingston is the manager of REPROS, and no two days are the same. There's a lot to do and keep maintained when it comes to REPROS across campus, and Livingston and his hardworking team take up each task every single day. Learn more about Livingston's role, what he loves most about UNC Charlotte and his favorite past times.
What does your typical workday look like?
My work day begins early 7:30 a.m. or sooner to plan the events of the day. Working in the various meetings throughout the day, finding time to play catchup with the team so they are up to date on everything coming down the pipeline, working with the team at Auxiliary Services to get the word out about our offerings at the shop and filling in whatever role is needed of me from the team. That can be taking over a machine, finishing work or checking out a service call with one of our fleet machines. To try and label any workday "typical" is hard, since it seems like everyday will bring new and interesting challenges. Being flexible and being willing to adapt is without a doubt the most important thing each day when I arrive on campus.
What do you like most about your job at UNC Charlotte?
The campus, without a doubt. While a large part of my day can keep me in my office, any opportunity I can take to stroll through the beautiful campus, especially during Spring or Autumn, I jump at the chance! Even after a few years, I still find new paths with wonderful scenery that can help take my mind off the stresses the average day can bring. Even if just a few minutes, enjoying the campus is an amazing way to decompress and regroup before hitting the ground running for the next task. Not to mention it makes for a great place to bring my family on walks during the weekends. My wife and sons love getting to experience what I do during my average work day.
What is your team responsible for and how does your role fit into that?
The team takes on a lot. Not only do they work closely with faculty and staff to produce some truly impressive pieces, but they often act as the go-to "problem solvers" for the students needing something done quickly. From shipping labels to 30-foot banners, the team does amazing work to provide as much as we can even under the heavy workload we see during most parts of the year.
As well, all the REPROS printers that students and staff use around campus are managed by our team here at the shop. Often the work is done in the background, ensuring everything runs smoothly without downtime (thanks to the information we have from a number of monitoring software). While the campus population doesn't always see the work we put into keeping the machines up and running, you can be assured the REPROS team is running from one part of campus to the other, making sure you've always got a working printer within walking distance for that last minute report.
By my mind, the best thing a manager can do is to act as a leader. Not only through example but as support. The team at REPROS works hard to produce the outstanding results that they do, and what I can do best for my team is to be their support in every capacity. Without the want to support one another, we'd all collapse, and it falls on me to keep that mentality alive and well; especially under a time crunch or a heavy workload.
What is something you like to do in your spare time?
Music. I've played guitar for almost two decades in just about every capacity you can imagine. Open mics at coffee shops, gigging around town with bands, playing weddings and special events, giving lessons to budding young musicians looking to make their mark and just strumming some chords at home for friends and family. If there's one thing on the planet that can fill me with satisfaction, relaxation, frustration, accomplishment or whatever emotion you can think of all at once… it's music. It's basically the entire life experience in the length of one song.
What is a fun fact others may not know about you?
I'm currently working on a series of novels and novellas that I'd like to get published someday.